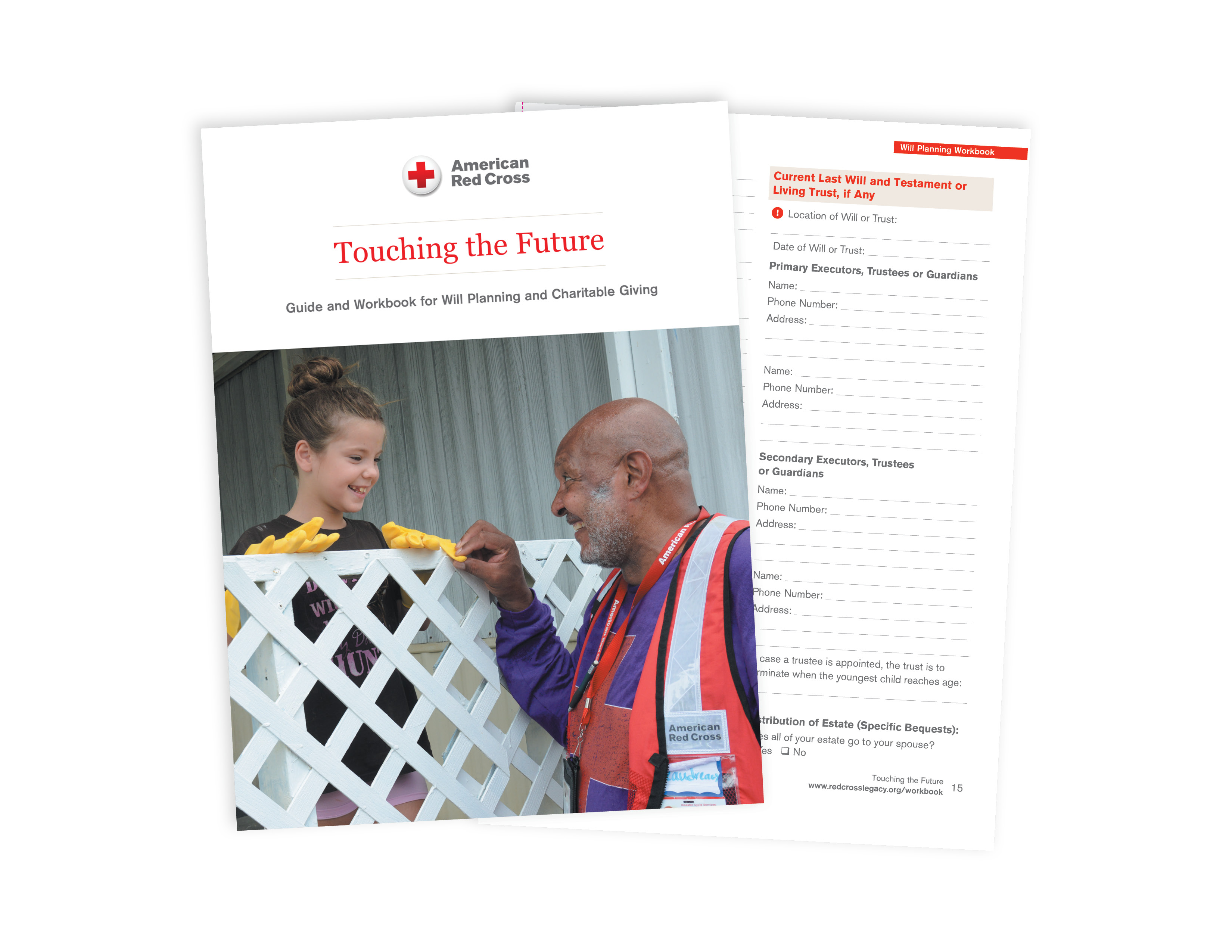 We hope you find your FREE interactive copy of Touching the Future a useful, timesaving tool. This resource will allow you to save your personal information in one place, make future edits when needed and print multiple copies to share with your attorney and family members.
If you have any questions, please don't hesitate to reach out to us by email at GiftPlanning@redcross.org or by phone at 1-800-797-8022, ext. 5. We're happy to assist you and your advisors with your charitable planning.
You will need Adobe® Reader® (version 8.0 or newer) to view this document.